Production and event company in a different way
We are not a normal event company! We are Showagent. We produce ourselves and therefore we 100% stand for what we do.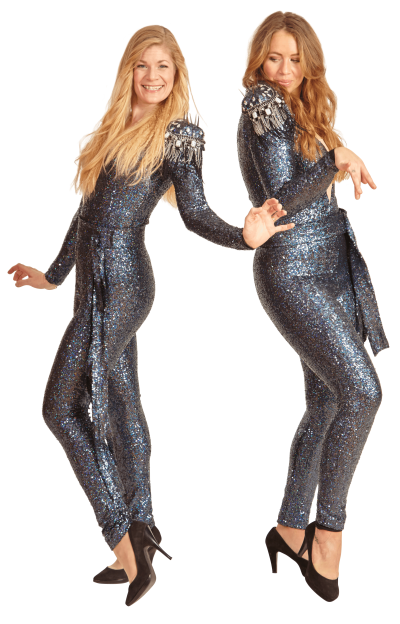 We are musical performers
We love live performance and we are passionate about giving the audience an experience
Showagent is one of Denmark's largest and best entertainment companies, licensed to perform with a uniquely wide range of popular cartoon characters, as well as providing professional adult entertainment of the highest quality. The variety of popular shows are booked in Denmark, Norway and Sweden, and the company has provided professional stage entertainment for countless events, both large and small, for over 10 years.
The two owners of Showagent, Carolina Lybeck-Nørgaard and Peter Nørgaard, make a living out of delivering the best possible live performances so that audiences of all ages have an unforgettable experience. Both are professionally trained musical performers at the Danish Performing Arts School (Det Danske Musicalakademi) in Fredericia, and have a burning passion for the performing arts. Their tireless energy and great love for singing, dancing and theatre is reflected in all their productions, and passed on to their many talented staff. All performers (costume wearers, hosts, singers and dancers) are selected after Showagent's own auditions followed by thorough training held in-house before they come out to perform.
All shows are produced by Showagent themselves, from choreography and scripts to costumes, props and set design, so they can vouch 100% for the shows they deliver and the performers they put on stage.
Showagent has an office in Vanløse, where, in addition to a large costume warehouse, several rehearsal/dance rooms are rented out to dance schools and various summer revues, when they are not being used for rehearsals of their own productions.
What do business partners and former customers say?
Below you can read some of the many great reviews and testimonials from both partners and former customers. A large number of clients repeatedly book entertainment from Showagent, which must be said to be the ultimate recognition, and a clear sign of the quality of the entertainment provided.
We have a suitcase full of ideas
Showagent has been providing professional entertainment for over 10 years. Owners Carolina Lybeck-Nørgaard and Peter Nørgaard are both graduates of the Danish School of Performing Arts - The Danish Academy of Musicals. Therefore they both look at entertainment with different eyes and feelings. 
Here are the latest customer reviews
What are you waiting for?
Call us on
(+45) 70 20 07 06
or by mail
booking@showagent.dk