Warning: Undefined array key "file" in /customers/e/c/0/showagent.dk/httpd.www/wp-includes/media.php on line 1723
BOOK EASTER EVENT - On Wheels
The Easter Bunny rolls out

Looking for a fun and different kind of Easter entertainment? Then you can now have a visit from the two cute Easter Bunny friends: Mrs. Easter Bunny and Miss Easter Bunny! The two friends will roll out and hand out some goodies to children and childlike souls!

Mrs and Miss Easter Bunny require nothing more than an even floor, to get around your entire event and spread the Easter cheer! The event lasts approximately 3 x 30 minutes over 3 hours.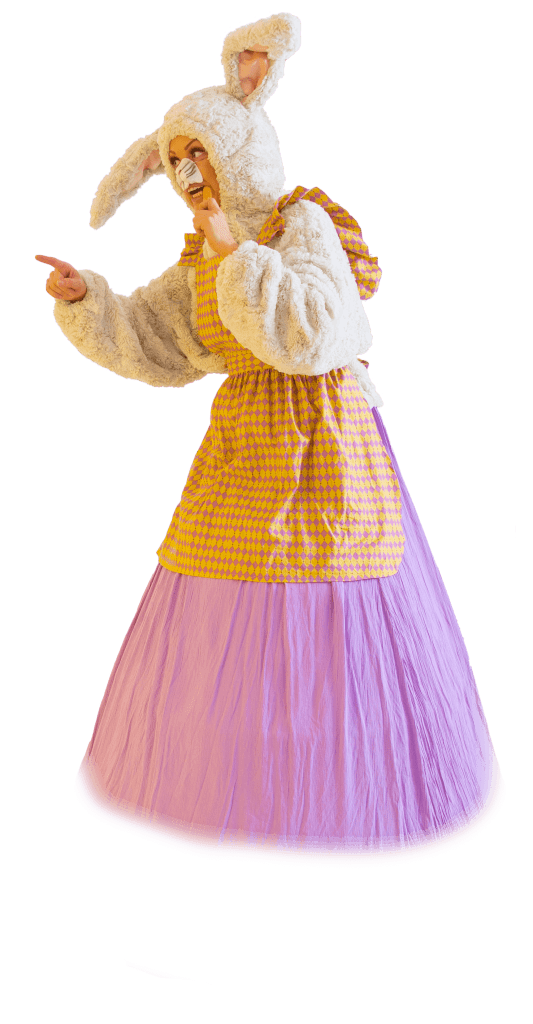 Cozy Easter event on wheels
An event that puts a smile on your face
Easter as you've never seen it before
Mrs and Miss Easter Bunny are coming to you.
Access music with our smart wireless speakers.
Distribution of Easter eggs
Nice with an Easter egg for the guests.
We get out in all corners as the Easter Bunnies are on segways.